Hoping to capture more advertisers and the eyes of outdoor enthusiasts, Bingham Farms-based Carbon Media Group recently launched its own online video network with the goal of producing new shows to air this summer.
CarbonTV offers one-of-a-kind "outdoor lifestyle" shows on its online network such as "Kings of Game," which follows two wild-game hunting brothers, and "Growing Season," which follows a farming family through the ups and downs of agricultural life. All of the shows are free at the CarbonTV website, and many are short eight- to 10-minute episodes designed for mobile viewers.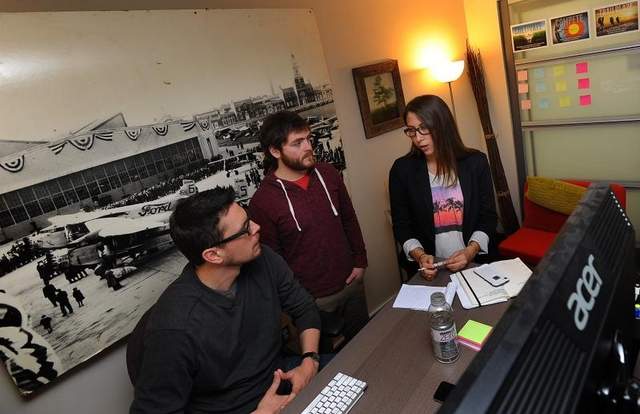 Sites like CarbonTV join other outdoors-themed efforts to bring more tourism and enthusiasm to Michigan. Last month, the Michigan Economic Development Corp., which operates the "Pure Michigan" campaign, teamed up with the Outdoor Channel to do ads around "Jack Link's Major League Fishing," the network's bass fishing competition series.
The growth of original programming from outlets such as Netflix and the popularity of shows like "Duck Dynasty" make Carbon Media Group believe there is a significant and profitable future in outdoor programming, said Mark Sawicki, executive vice president.
"Cable channels such as A&E, Bravo and the Discovery channels have already proven already that there's a high interest in that marketplace and what we're doing. What we're focused on is taking it to the next level," Sawicki said.
Founder David Farbman launched Carbon Media Group in 2007. It is now the largest producer of digital content for outdoor, action and agriculture enthusiasts, with more than 500 websites. They include Veggiegardner.com and Backyard chickens.com. The firm says it generates more than 22 million visitors per month.
Having this network along with its other popular website found through its Ag Hub, Action Hub and Outdoor Hub has grown Carbon Media Group to more than 55 employees in 2013, Sawicki said. The company plans to add 25 people this year in sales, marketing and operations, he added.
"We're excited to launch a lot of new shows," Sawicki said. "We expect people will feel engaged and really enjoy what we're putting out there."
Since its soft launch last fall, CarbonTV.com has grown to include more than 30 outdoor lifestyle shows from hunting and mountain biking to farming and fishing, including "Buck Commander," "On Your Own Adventures with Randy Newberg" and "Heartland Bow Hunter." All content is free, and users can sign up to be notified as soon as new episodes of their favorite shows are posted.
Industry experts say Carbon Media Group is making the right moves by tapping into a sweet spot. Outdoor recreation is a "significant economic driver" in the U.S. said the Outdoor Industry Association, a trade group based in Boulder, Colo.
The OIA estimates Michigan outdoor recreation generates $18.7 billion in consumer spending annually. At least 63 percent of Michigan residents participate in outdoor recreation each year; that number does not include hunting, fishing or wildlife viewing, the OIA said. Nationally, consumers spent $646 billion on outdoor recreation.
Retailers who cater to outdoor enthusiasts also are seeing profits in people's desire to experience the Great Outdoors. REI, the nation's leading specialty retailer of outdoor gear and apparel, achieved record annual sales of $2 billion in 2013, up 5.9 percent from the previous year, the company said Monday. Comparable store sales, considered the best judge of a chain's health, were up 2.9 percent.
Things have changed dramatically in the "outdoor reality" arena since the days when "Babe Winkleman's Good Fishing" was one of the few shows on the air, Sawicki said. "Audiences today want to be wowed in this kind of environment. By working with the producers and generating the content, we can be a little more cutting edge. Our target demographic is typically the 18-55 age group, and the younger outdoor enthusiast is looking for something cool and different."
That is why CarbonTV is in the midst of adding shows, hopefully by summer, Sawicki added.
"We're going to be constantly bringing new content, new personalities to CarbonTV and make it one of the primary sources for engaging digital content online," Sawicki said.
[Karen Dybis is a Metro Detroit freelance writer.]
Source: The Detroit News
FOR MEDIA & PRESS INQUIRIES:
Luke Capizzo
248.258.2333
pr@carbonmediagroup.com