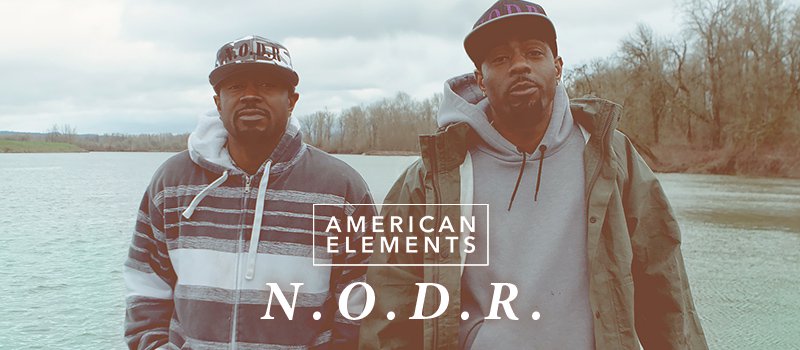 DETROIT, MI — June 1, 2017 – CarbonTV debuts the second episode of season two of its award-winning documentary series "American Elements" with an exclusive introduction to YouTube stars Crappie Killa' and Westbred Diamond (collectively known as N.O.D.R.) available on-demand for free on www.carbontv.com and related CarbonTV OTT apps.
In the episode, brothers Crappie Killa' and Westbred Diamond talk in-depth about the inception of N.O.D.R. and how fishing literally saved their lives. "From concrete to the river, from chaos to peace," says Westbred Diamond, "it's become a lifestyle."
"Not to put too fine a point on it, but we love to find those 'fish out of water' stories in the outdoors," says Neil Rosenzweig, CEO at CarbonTV. "To paraphrase Crappie in the episode, fishing is a great equalizer – everyone baits their hook and puts their line in the water, regardless of who they are. We all fish the same."
The N.O.D.R. episode marks the tenth installment of the American Elements series. Prior episodes featured rural luminaries like Bone Collector founder Michael Waddell, bow-hunting athlete Cameron Hanes, best-selling author and commentator Taya Kyle, MMA fighter and outdoorsman Chad Mendes and other captivating stories. The collection won the 2016 Telly Award for Best Web Series and has garnered millions of views on CarbonTV.
Watch "American Elements: NODR": http://www.carbontv.com/shows/americanelements/episodes/10/
About CarbonTV
The best of what's happening outdoors is happening here. With more than 120 shows and millions of monthly views, CarbonTV is the leading online streaming destination for outdoor and rural lifestyle video. CarbonTV is the digital home to acclaimed shows, such as American Elements, Bone Collector, Heartland Bowhunter's Behind the Draw, Major League Bowhunter, Mega Truck Series and the RideTV network. All video content is available on demand, for free at CarbonTV.com and through the CarbonTV app available on iOS and Android, Roku, Samsung Smart TVs and Xbox One. To learn more, visit www.carbontv.com. Download the iOS app: http://apple.co/1Niz17J or the Android App: http://bit.ly/2ccI18C. Connect on Facebook: https://www.facebook.com/CarbonTV.