CARBON MEDIA GROUP ISN'T ONLY ABOUT OUTDOOR PURSUITS…
You'll find Carbon Media Group to be a company that follows ideas, not titles – a culture that inspires creativity and innovation in the workplace. Coupled with this positive culture is an authentic community of trust and openness.
WHAT OTHERS ARE SAYING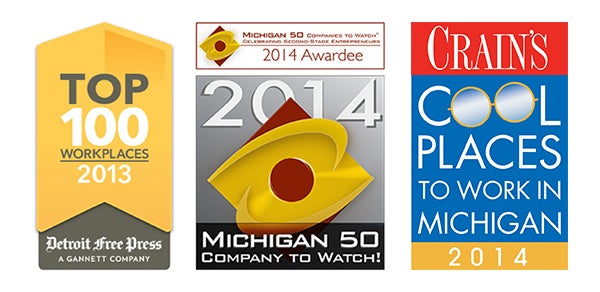 THINK YOU'VE GOT WHAT IT TAKES?
WE HAVE ALL THE BASICS

Medical

Dental

Vision

A Generous PTO Package

Paid Holidays

Volunteer Time Off

Flexible Spending Accounts

401k Program with Company Match

Executive Mentorship Program

Employee Referral Bonus

Management Training Programs

Life Insurance, Short-term + Long-term Disability
Are you interested in working for the fastest-growing company in the outdoor industry and being part of a successful, energetic, and unique team? Look no further than Carbon Media Group.
---
Job Title: Account Manager
Experience Level: Associate
Job Function: Account Services
Employment Type: Full Time Regular Exempt
Reporting Relationship: This position reports to the Account Director
Job Description:
The Account Manager position is a vital role with the primary responsibility to directly support the CMG sales team. The role will involve working with the sales team and our clients, creating sound strategies, proposals and recommendations.
Responsibilities:
Proposal building

Work directly with sales team members to brainstorm and create sound, custom opportunities based on client requests and goals.
Coordinate with the creative department for customization of proposals.
Coordinate with both publisher relations and trafficking department to check available inventory on publisher sites.

Client communication

Provide insight and answers to in-depth client questions and requests.

Campaign management

Seeing campaigns through from start to finish.
Gathering proper assets from client/agency for campaigns.
Ensuring deliverables are met within deadline.
Updated reporting for sales team/clients.

Sales team assistance

Handling large volume of requests from the sales team.
Customization of sales materials on a per-client basis.
Providing answers to questions from sales team members.
Ensuring client issues are dealt with in an efficient manner.
Desired Skills and Expertise:
Bachelor degree, preferably in Advertising, Business, Marketing or Communications
Proven ability to multi-task and deliver exceptional results
Strong decision making and problem solving skills
Excellent written and oral communication skills (outgoing, well-spoken, professional, friendly and courteous)
Strong analytical skills and attention to detail
Excellent computer skills (PowerPoint, Word, Excel, Outlook, and Internet browsers)
Ability to work under pressure
Results and goal oriented approach
Must possess an understanding of media metrics, campaign tracking and optimization
Proactive work ethic, ability to work in a fast paced, competitive, and collaborative environment
Creative thinker and team player
General online advertising knowledge
General sales/marketing knowledge
Zoho CRM, comScore and Google Docs, DART
---
Job Title: Associate Creative Director
Experience Level: Mid-Level Manager
Job Function: Art/Creative
Employment Type: Full Time Regular Exempt
Reporting Relationship: This position reports to the SVP, Integration
Job Description:
The Creative Director is responsible for formulating concepts and executing layout designs for art work and copy to be presented by visual communications media.
Responsibilities:
Provide creative consultation on all CMG & related endeavors & executions, internal & external.
Design & assist in development of all CMG Internal initiatives. (Online Advertising, Internal Sites, Mobile, Newsletters, Internal Documents, etc.)
Serves as the in house expert in all things creative, responsible for providing feedback on all work developed by the CMG Creative Team.
Assists staff members to develop design concepts into art layouts and prepare layouts for approval.
Performs duties of Graphic Designer to design art layouts when needed.
Work with the product marketing team to translate marketing objectives into creative strategies.
Work closely with product and marketing managers, creative team members and content strategists to conceptualize and execute project/product designs.
Prepares layouts for printing.
Conducts research to develop design concepts; prepares ideas through illustration and wire frames.
Desired Skills and Experience:
Bachelor's degree in graphic design, art, communications or related field.
5-7 years experience in design, brand development or project management may be required.
Extensive knowledge of art direction, copywriting, graphic fundamentals, web capabilities and a superior understanding of marketing and advertising principles.
Mastery of design software like Photoshop and Illustrator.
Clear understanding of user experience best practices.
An overwhelming desire to innovate and think creatively.
Excellent interpersonal and presentation skills.
A Photography background is a plus.
---
Job Title: Visual Designer, UI/UX
Experience Level: Associate
Job Function: Product Development
Employment Type: Full Time Regular Exempt
Reporting Relationship: This position reports to SVP of Integration
Job Description:
The CMG Visual Designer, UI/UX Lead combines a graphic designers eye for pixel perfection with a UI/UX specialists passion for solving problems, thinking differently and creating exceptional experiences. This designer has an eye for clean design, a talent for translating product strategy and requirements into elegant, intuitive, and functional user interfaces.
Responsibilities:
Total ownership of the visual design and user experience for CMG's family of digital products.
Translate product strategy into innovative, scalable solutions.
Execute all visual design stages from concept to final hand-off to development.
Provide original ideas that bring simplicity and user friendliness to complex design roadblocks.
Create wireframes, user flows, process flows and site maps to effectively communicate and guide the development process through multiple iterations.
Present and defend designs and key milestone deliverables to peers and executive level stakeholders.
Establish and promote company-wide design guidelines, best practices, and standards.
Collaborate regularly with design counterparts serving Marketing, Content and Sales.
Desired Skills and Expertise:
3-5 years of UI/UX and visual design experience
Demonstrable design skills with a strong portfolio of functional web, interactive and applications designs.
Solid experience in creating wireframes, storyboards, user flows, process flows, and site maps.
Excellence in Photoshop, Balsamiq, and other visual design and wire-framing tools.
Strong understanding of web and mobile development. (HTML, CSS, WordPress, iOS, Android, javascript)
Excellent visual design skills with strong sensitivity to user experience.
Experience in Web content publishing and Internet video a major plus.
Ability to present your designs and sell your solutions to various stakeholders.
Ability to solve problems creatively and effectively.
Ability to work independently and within a group.
Must be a self-starter
Up-to-date with the latest Graphic Design, UI/UX trends, techniques, and technologies.
Experience working in an Agile/Scrum development process.
Degree in design or commensurate experience.
---